CLAY and TOOLS

Clay
Knead dough until smooth and pliable, otherwise it's hard to handle.
You can intermix Fimo and Creall-therm. Fimo-Classic is not easy to use without Mixquick.
With Fimo-soft it is easier to create your fantasies.

There are so many colours to chose from. But of course you can easily compose your favorit colour by blending two or three colours into one. I often use the colours white or yellow to compose pastel shades.

More information on clay...

Tools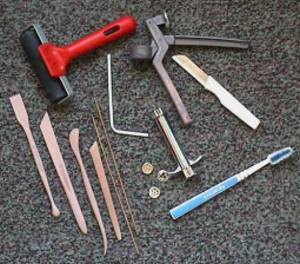 I use a glass mat (15 x 12 inch) on which I put the clay. I put the workpieces on a tile covered in alumium foil to prevent it from sticking to the tile. You can put tile and workpiece together in the oven. For moulding you can use your fingers, peeling-knifes or all sorts of modelling slices. See picture.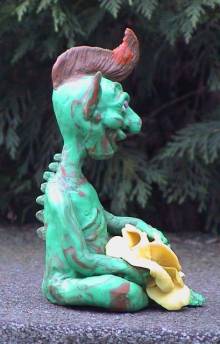 Aluminium foil is used by me to create bigger bodied workpieces, using clay more efficiently, and as support for i.e. arms and heads.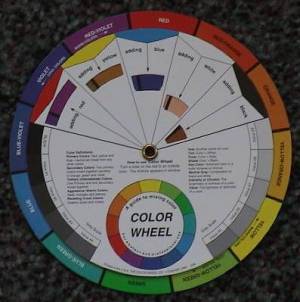 Color wheel:
this is handy for determinating the right colour when mixing clay.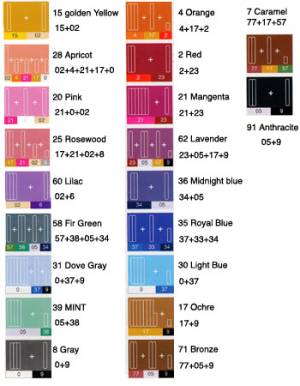 Color index:
Fimo has a handy index how much clay to use to obtain the right colour. You can find this index on information hand-outs of Fimo.





---
next
previous
homepage
English index