LINKS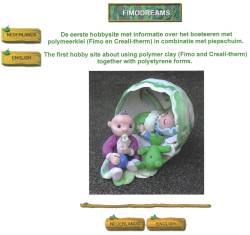 fimodreams
A creative site about modeling with Fimo together with polystyrene foam forms.











The modern version of the present site.











The under mentioned sites were visited by me, I liked them.
I linked them as a courtesy to my visitors but their contents are not my responsibility.
www.hobby.zappsite.nl (hobby search engine)
www.glassattic.com (encyclopedie of polymer clay)
www.eastplaza.com/crafts (site of Arts & Crafts)

Creative links
www.worldtelitaly.com/ilmosaico (musicboxes, animals and dolls)
www.desiredcreations.com (furry fimo-Desiree's homepage (polymer clay and cats)
www.meer.net/users/deb/pua.html (Deb Jensen's Polymer Clay Page)
www.polymerjungle.com (polymer clay art by Tara)
http://melnik.freeservers.com/links1.html (for more polymer clay links please refer to Mel's site (polymer clay creations filled with fun and whimsy)


Manufacturers
www.havo.com (Creall-therm)
www.eberhardfaber.de (Fimo)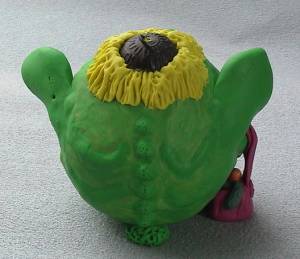 Thank you for your visit, please come back some time.
---
Englisch index
Homepage